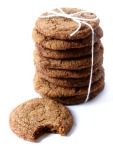 Twenty years ago when I began teaching in the graduate program at Notre Dame de Namur University for individuals earning a credential or master's in education, I started a ritual.
It was the reporting of a conscious (not random but planned) act of kindness.
My reason for doing so is that being either a teacher or a student teacher is hard work and research is clear that going to the movies, having dinner with a friend, or bowling is fun while it lasts, but the effects are transitory. The 'hangover' effect from a good deed, however, goes on and on – much like the Energizer bunny.
Read more

→